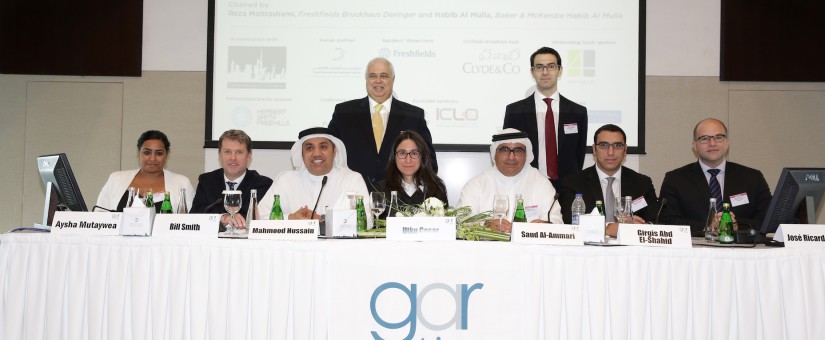 Posted by Mena Chambers
On November 19, 2015
0 Comments
Mena Chambers Bahrain
Mena Chambers Bahrain Resident Partner – Aysha Mutaywea spoke at the GAR Live event organised in Dubai on 19 November 2015.
Aysha Mutaywea, as a member of the Panel, highlighted Bahrain as a potential seat for arbitration in the Middle East.
Mena Chambers would like to thank GAR for the invitation and the hospitality offered.
For more information on the 3rd Annual GAR Live in Dubai, please visit www.globalarbitrationreview.com/Dubai2016
In the picture: from left to right standing up: Fathi Kemicha, Sami Tannous.
From left to right sitting down: Aysha Mutaywea, Bill Smith, Mahmood Hussain, Utku Coşar, Saud Al-Ammari, Girgis abd El-Shahid, José Ricardo Feris.