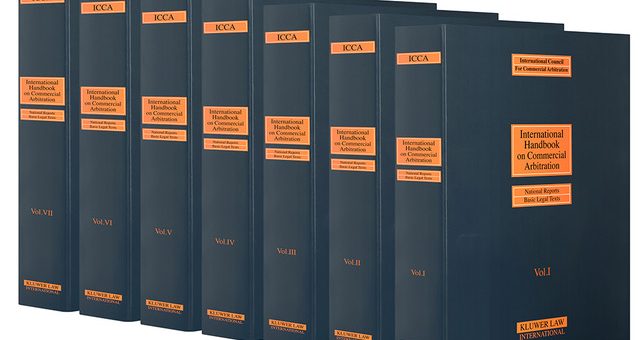 Posted by Mena Chambers
On November 1, 2021
0 Comments
The Mena Chambers team was pleased to author the Bahrain National Report on Arbitration, a contribution to the International Council for Commercial Arbitration (ICCA) Handbook on Commercial Arbitration, Supplement 117, published in September 2021.
Covering arbitral law and practice in over 85 countries, the International Handbook on Commercial Arbitration is an essential tool for anyone practising in international arbitration across multiple jurisdictions. Published under the leadership of General Editor Lise Bosman, and with the assistance of the Permanent Court of Arbitration, the Handbook contains authoritative country reports prepared by leading arbitrators, academics and practitioners on national arbitral practice, as well as the relevant national legislation (in English).
The Bahrain National Report was co-authored by Aysha Mutaywea, Isra Alaradi and Adnan Amkhan Bayno. It features an updated compendium and guide to the arbitration practice in Bahrain. The report is useful for lawyers, arbitrators and parties to an arbitration agreement alike. The publication is available online through the Kluwer Arbitration database.