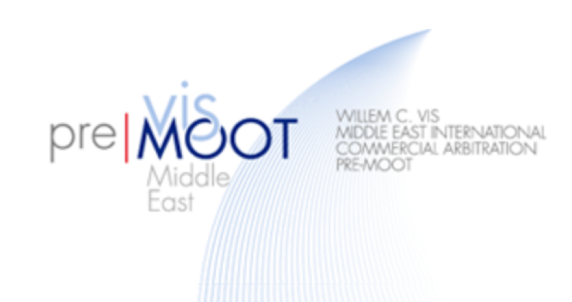 Posted by Sara Alawi
On December 5, 2017
0 Comments
This year marks the 25th annual anniversary of the Willem C. Vis Competition.  Every year, thousands of law students gather from all over the world to compete in Vienna, Austria.  The competition aims at fostering and promoting international commercial arbitration and teams compete by presenting oral arguments and memorandums.  The moot case changes every year but usually revolves around procedural and legal issues that arise in international commercial law and specifically in the context of the United States Convention on Contracts for the International Sale of Goods (CISG), the UNCITRAL Model Law, the IBA guidelines and institutional arbitration rules.  Each team presents two memorandums to support Claimant and Respondent arguments on the case and then argue the case in an oral hearing.
There are a number of pre-moots organised each year, the Annual Middle East Pre-Vis Moot brings together teams from the GCC Countries, wider Arab region, Europe and Asia.  The MENA Pre-Moot is organised jointly by the Commercial Law Development Program (CLDP) of the US Department of Commerce, Bahrain Chamber for Dispute Resolution (BCDR-AAA) and the Centre for International Legal Education (CILE) of the University of Pittsburgh.  Mena Chambers Bahrain is the Ambassador for the Middle East Pre-Moot and the Royal University of Women (Bahrain) is the current academic partner for the year 2017 – 2018.
The 8th Middle East Pre-Moot will be conducted in Bahrain in February 2018.  In preparation for the Pre-Moot, the Royal University for Women welcomed a total of 30 competing teams from Afghanistan, Bahrain, Bosnia and Herzegovina, Iraq, Jordan, Kuwait, Lebanon, Saudi Arabia, Sri Lanka, Tunisia and UAE.  The training programme ran from 12th Oct – 14th Oct 2017 where the teams received a training from the CILE team on this year's moot problem.  Teams and coaches underwent workshops and sessions on legal research, legal drafting, critical and legal problem solving, legal analysis skills, advocacy skills and team building in preparation for the MENA Pre- Moot Competition that is scheduled to take place in Bahrain in February 2018.
For more information about the annual middle east vis pre-moot click here.